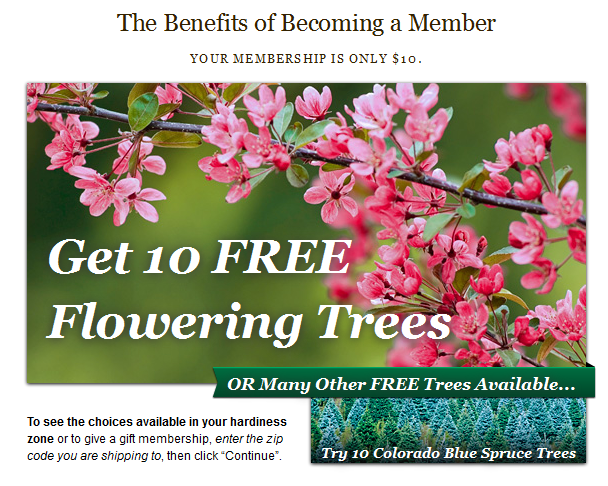 Now this is awesome! Right now, Arbor Day is offering 10 FREE Trees when you become a member! You can purchase a 6-month membership for only $10. That means you're paying only a $1.00 a tree! Or, you could purchase a 12-month membership for only $15 and rep the benefits of being a member a little bit longer.
You can choose from 10 Flowering Trees, 10 Colorado Blue Spruces, 10 Wild Bird Garden, 10 River Birches, 10 Oak Trees, 10 Redbuds, 10 Autumn Classics or 10 White Firs.
Although you might not need 10 trees for your yard, you could go in on it together with some friends or family! $1.00 per tree it too good to turn down!