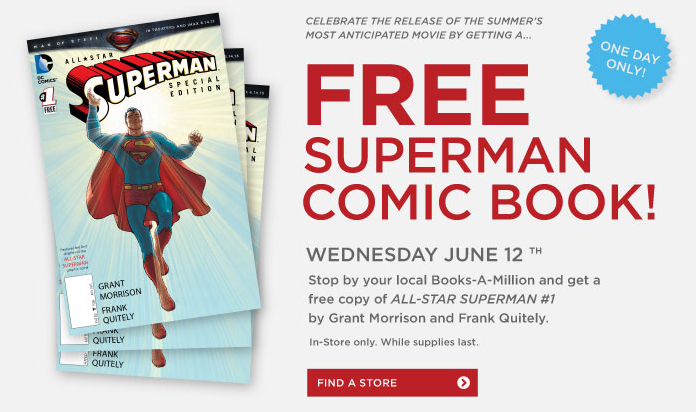 Reminder, this is today!
Heads up! Tomorrow, June 12th, Books A Million is celebrating the release of "Man of Steel" by giving out FREE Superman Comic Books!
This offer is only available in-stores, while supplies last. So I would definitely try to go in the morning right when they open if you can.