Stila Cosmetics has started their Last Chance Sale!† Items will be marked up to 80% off.† For high-quality makeup, you just canít beat that price.† Plus, everything I have purchased from them with deals like this have really impressed me.† So, Iím a fan!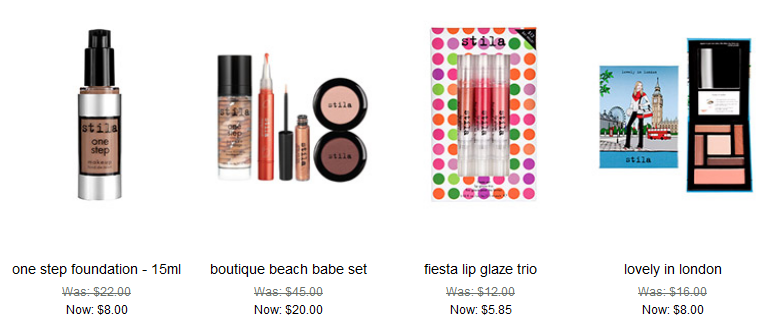 Head over and check out which items are part of the Stila Cosmetics sale. Once word gets out though, items will start to sell out so don't wait! Plus, shipping is free on orders over $50! Plus with with every order you'll receive 5 free samples!

**Keep in mind that all sales are final. Promotional codes cannot be used on these items.