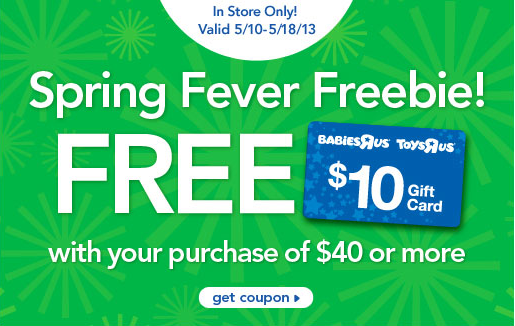 Now through May 18th, spend $40 in-store at Toys R Us or Babies R Us and you will get a FREE $10 Babies R Us or Toys R Us Gift Card with your purchase! 
To get the free gift card with your purchase, you will need to print and take the promotional coupon with you to the store.
If you need to do some shopping for upcoming Birthdays, stock up on baby food and/or diapers, or have any other shopping to do at either of these stores, make sure to take advantage of this awesome offer!