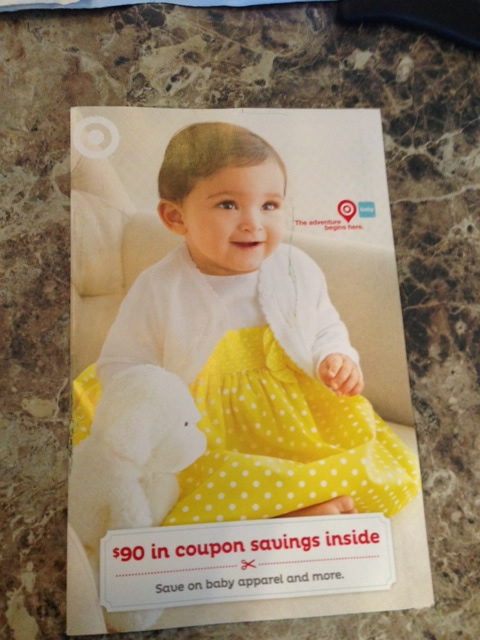 I got a nice surprise yesterday in the mail— the Target Baby Mailer!  Inside are over $90 worth of coupons on clothing, diapers, baby essentials and even bigger baby items like bouncers!
We still don't know how Target chooses to send these out.  But you would have to be on their mailing list somehow.  Some think that by being on a Target Baby Registry, or Wedding Registry in the past helps you to get these… but we just don't know for sure.
So, check your Mailbox and hopefully you get one too! Let us know if you do!!  If you got one and don't want it, maybe you could give yours to another F2D reader??  Leave a comment if you want to give yours away!