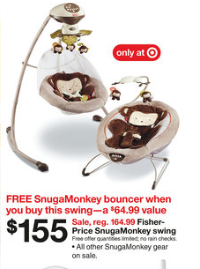 Right now, Target is offering a FREE Snugamonkey Bouncer (Worth $65), when you purcahse the Snugamonkey Baby Swing for $155!!  If you need to purchase both, this is the best price out there right now!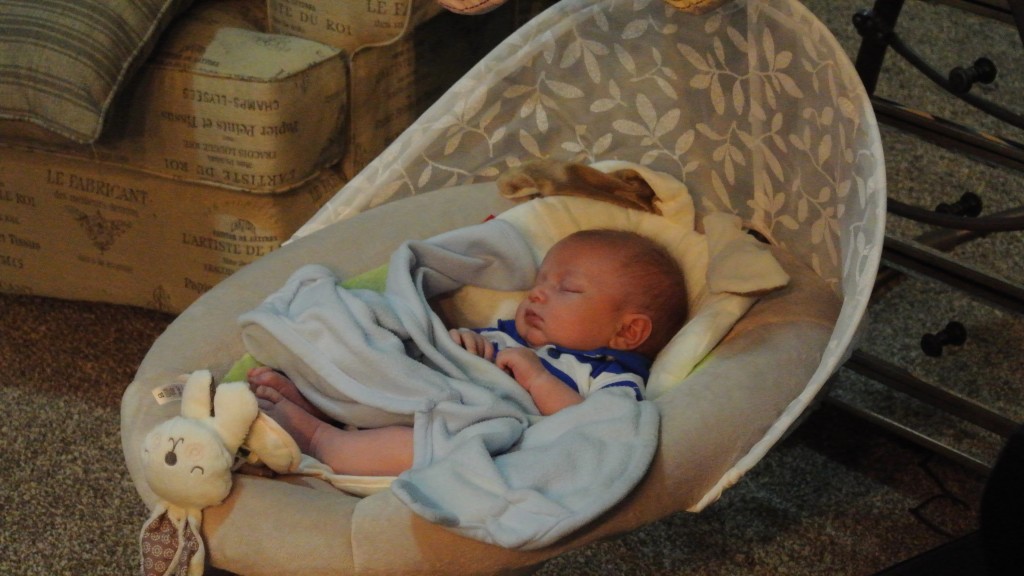 We purchased this same swing (except it was the SnugaBunny version) for Rockwell this year.  He LOVED it and still uses it!  I'm a big fan!  It plugs in.  So you don't have to worry about batteries.  And, it comes with varying speeds for the swing so when your little baby starts to get big, it will still swing. My little guy is huge right now!
It also swings both ways (Side to Side and Back to Front). This swing really does it all!  And, since your purchase is over $50, it will ship to you free.  Note that this is currently on back order on the Target website, but it will still let you order it!  So if you don't mind waiting two weeks or so, it will be well worth it.
Only need the Baby Swing?  You can grab the Snugabunny Swing for $99 right now on Amazon!  It will ship free for everyone as well!