Today, January 4th, Express is doing their End of Season Sale Online with items up to 70% off. Plus, any price you see that is listed in red will get an extra 30% off that will come out on top of it once you add it to your cart!
If you are going to do a ltitle shopping for yourself, now is the time. Any order that is $125 or more will get shipped to you free.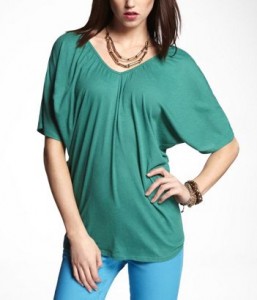 This Ruched Tee is marked down to $14.99.  Plus, after the extra 30% off, it will drop the price to only $10.49!  So as you can see, there are a lot of really great deals to score!