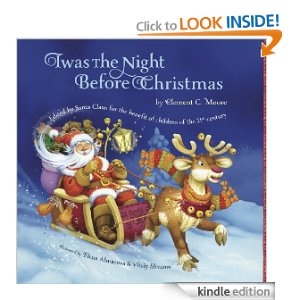 This is still free in case you missed it before!
Right now on Amazon you can download the Kindle edition of Twas The Night Before Christmas for FREE! This could definitely be a fun freebie to have on your phone or tablet  for your kids during the holidays!
**Please note: You do not need to own a Kindle to take advantage of this freebie. You can access this download from your smart phone, Mac, PC, tablet or any other eReader as well.