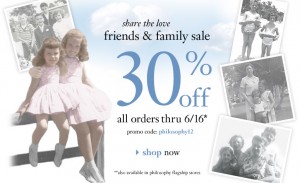 Philosophy is having a Friends & Family sale! You can get an additional 30% off all orders through June 16, 2012. Simply use promo code philosophy12 at checkout.
Philosophy has the most adorable bath and body gift sets like this Birthday Girl Vanilla Birthday Cake Set: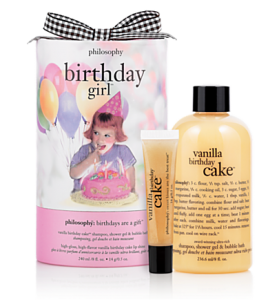 The original price for this set is $18.00. It comes with Vanilla Birthday Cake shampoo, shower gel & bubble bath(8 oz.) and a high-gloss, high-flavor lip shine (.5 oz.). With the additional 30% off the final cost for this whole set would be $12.60! I love these products and they last forever! For $12.60 you can't go wrong.