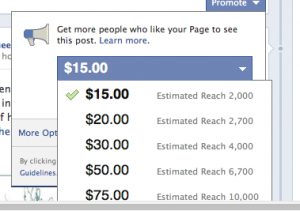 This is a crazy turn of events for Facebook.  I just don't know how much longer they expect to keep users if they keep making ridiculous changes like this.
If you guys didn't know, not all of the things I post on the Freebies2Deals Facebook Page for you actually shows up in your newsfeed.  Facebook decides which ones to show and which ones not to with their Edgerank System.  The ONLY way to help make sure you see them is to "like" the Freebies2Deals Posts and leave comments on them on a regular basis.  The more you do, the more the posts will show up on your wall.
But, now, Facebook has decided that if I want to make sure that my posts show up on more of your walls, I have to pay $15 or $30 PER POST!!  (This is what they are offering to all FB Business pages- Personal pages are not affected.) Wow, I can't afford that… and it is so disappointing because they already determine what posts are seen by you and they can twist it anyway they please.
So, for those of you who don't know, make sure you go to the Freebies2Deals Facebook page and hover over the "Liked" button with your mouse.  A drop down will appear and make sure the "Show in News Feed" line has a checkmark by it. Looks like this: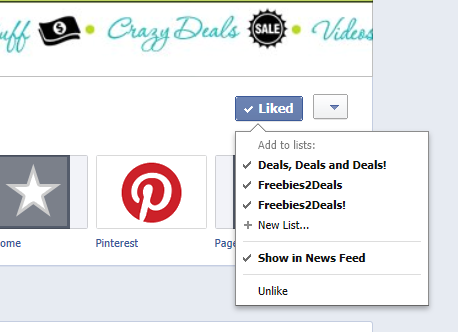 Then, if you really do want to get updates via Facebook from Freebies2Deals, you have to "like" and comment on the FB posts regularly.  Or, Facebook will determine you don't want to contine to see posts from Freebies2Deals.
With this change, Facebook will still let my posts appear on your wall… but with their Edgerank system, it calculates who to send it to.  If I want more of you to see the posts, I have to pay for the extra wall posts.  So, by checking the "Show in my News Feed" and making sure to like and comment on the F2D Facebook posts, hopefully the majority of you will still see them!
**Of course, the best way to make sure you don't miss a deal is to check Freebies2Deals.com directly throughout the day, or sign up to get daily email updates with all the day's deals.
(Thanks The Dealyo for the info)