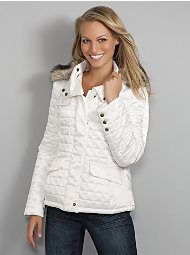 Update: Sorry guys! Only one code per order. So you will have to pay shipping if you order online. If you don't want to shop online, this promotion is available in-store. 
Today only September 22nd, New York & Company is offering $30 off orders of $75 or more with the coupon code 2480 or $70 off orders of $150 or more with the coupon code 2479.
They are also offering FREE shipping on purchases over $75 with promo code 6524!
You can also get the same deal in-store with this printable coupon.
It sounds like you may even be able to use the coupon codes on their Sale items, some of which are marked down to 50% off!