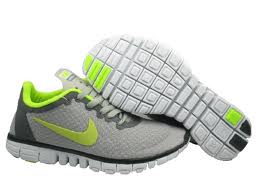 My husband needed new running shoes.  He has started to run each morning and what he had previously just wasn't working out anymore. So, two nights ago he went to Finish Line with a friend to see what they had.  He came home with a great pair of shoes and was really excited about it.
But, the very  next morning, I was online and found a coupon code that would have gotten his shoes $20 cheaper.  AAHHH!  Oh man, I hate it when that kind of stuff happens.  But, I'm guessing it probably happens a lot- not only to our family, but to yours too.
When you know the starting price of the item you are purchasing, you will be able to tell right away if what you are purchasing is a deal, or if you should wait. And sometimes impulse buying can really throw a wrench in your bargain plans.
We are able to purchase the deal online and take our receipt in to get the difference. So, we can get that $20 back.  But, then you have to figure out if driving all the way to the mall (waste two trips in gas) to do the exchange is worth your time, energy and factor it all in.
So, learn from our family's mistake this week, make sure you really shop around and stay away from impulse buys! 🙂
Any impulse buys you regret because you saw it cheaper soon after??