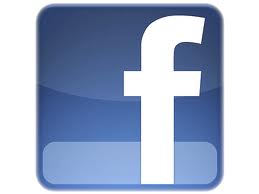 I know there are a lot of you out there who don't use Facebook, and some of you don't wish to.  I used to feel EXACTLY the same way.  Then, I realized how many awesome coupons and completely free products I was missing out on. In fact, a few weeks ago, I added up all of the free items that companies sent me in just 1 week and it was over $50 in completely free products!!  How amazing is that??
If you don't have a Facebook account, create one just to get your free samples, high value coupons and all of the Free Full-Sized Products.  You don't have to have any friends, or even add a picture.  Just call it your Freebie Facebook Account. That way, you won't miss out on any of the awesome Facebook promotions.  Today and yesterday, there were 3 FREE Full-Size Products I posted about from Herbal Essences, Aussie and Pantene.  Without a facebook account, you can't get it.  That is why a Freebie Facebook Account is something everyone should have!
Once you have created your Freebie Facebook Account, just wait until I tell you about an offer either on the Freebies2Deals Facebook page, or here on the blog.  I'll link you directly to the page you will need to "like" in order to get your freebie.
What if you already have a Facebook account, but it is starting to get too crazy for your liking??  Then, create a second Facebook account just for Facebook Freebies!!  I've heard a lot of you say that you like doing that.  I personally like having my personal facebook account with all of the "liking" because then I don't miss out on anything.  But just do what works best for you!
And, feel free to "like" Freebies2Deals after you create your Freebie Facebook Account. We would love to have you. And, the comments are really helpful and easier to post than on a blog.  So I know a lot of people like it just a little more. πŸ™'