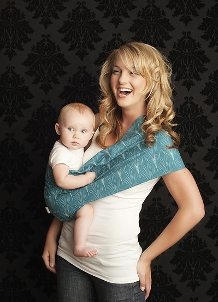 Just got this coupon code forwarded to me from a few different Facebook readers.   And since we have all loved the Free Nursing Cover and Baby Sling offers in the past- I wanted to make sure I got them up for you.
Use code SEVEN to get a $40 Nursing Cover for Free!   Then, you can head over and get a $48.00 Baby Sling for Free with code FAMILY2011. 
Both will cost around $10 for shipping and handling. However, considering they normally cost $40-$50 each, that is a steal!  Great to have on hand for baby showers too!