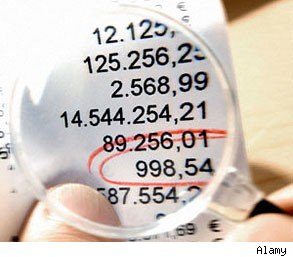 Last night while filming the Tune-In Tuesday at Target, I realized that my "free" items didn't come off at the register.  All of the items were the right sizes to fill the requirements to get the free item.  But for some weird reason, they just didn't come off.  So I had to head over to customer service where they put $6.32 back on my debit card.
If you already have the habit of checking your receipts as you leave each store, keep it up!  You just never know when the computer will make a mistake.  And, if you aren't doing that, try your hardest to make it a habit.
I can't tell you how many times the receipt hasn't taken off the full value of the coupon, or free promos haven't been applied.  And nothing is worse than reading your receipt once you get home, only to realize that it isn't worth the gas to go back and get a refund on your lost money.  That is why catching the mistakes while you are still in the store is so important!
Each time I leave the store, I push the cart and read my receipt on the way out to the car.  By the time I get there, I've read the receipt and figured out whether it looks right or whether I need to head over to Customer Service to get it fixed.
What about all of you?  Are you guys good at reading your receipts or are you good at forgetting?