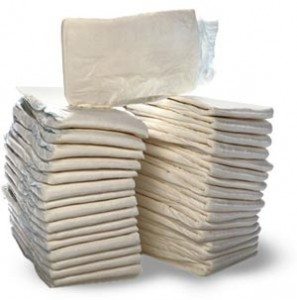 Arquest manufactures store brand diapers and every once and a while they do diaper studies- which everyone scrambles to be on because they get FREE DIAPERS!  They will send you diapers with a questionairre to fill out and will call you to get your opinion.  You will get to keep the diapers and will usually receive a check for your time about a month after the study. It's usually about $10!
Right now they are conducting a study for size 4 diapers. Your child should weigh between 22 and 35 pounds and wear diapers both during the day and overnight.
If you are interestedin, just email Arquest at consumerpanel@arquest.com with the information below.  If you do not have access to email you can call 1-888-342-7372  and use extension 662.
Please include the following information in your email:
Your Name 
Daytime Phone number 
Child's Gender 
Product test size you are applying for
*These studies are available in the lower 48 states.
The spots will fill up fast so MOVE!!
(Thanks Bargain Divas!)