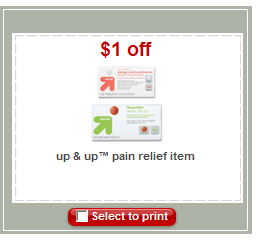 If you are going to Target this week, it looks like you may be able to get the 24 count Bottle of Up&Up Ibuprofen for FREE!
Purchase the 24 ct bottle for around $.99.  Then, use the $1.00 off up&up Pain Relief Target Coupon. Total cost FREE!
**Let us know if you see it for this price at your store too!