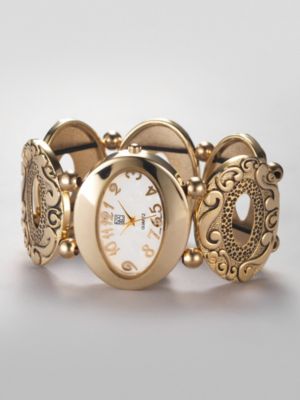 Today only, New York Company has everything 50% off! This Bracelet Watch is normally $19.99 and is now $9.99! Plus, if you purchase through Ebates, you will get 3% Cash Back and a $5.00 bonus if you have never purchased before. Awesome right?
You could get this Antique Bracelet Watch for as low as $4.84!
**Your Cash Back will show up in 2-3 days in your Ebates account. And they send you a big fat check every quarter. So keep using Ebates and you will get a fun check in the mail!