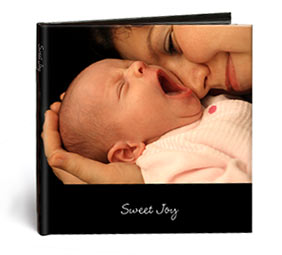 American Greetings PhotoWorks Free Photo Book
PhotoWorks is offering a completely free 20 page Mini Photo Book! Just use coupon code Strawberry at checkout. The coupon code is only valid on the 4×4 personalized cover photo book. You may want to add a few additional pages for $.49 each since a 4×4 book is quite small. You will probably only be able to fit one, maybe two pictures on each page. Shipping is only $3.99.
But a completely free photo book for only $3.99 shipping? A great steal!
**IMPORTANT: If you have never ordered from PhotoWorks before, you can actually get free shipping…but only on your FIRST order. I don't believe you can stack the two codes. But I may be wrong. So, I would recommend going here and seeing if you can find another item you want. Something cheap. Then, you can place your first order and use code MYFIRSTORDER to get completely free shipping. Then, you can place your second order to get the free photobook.