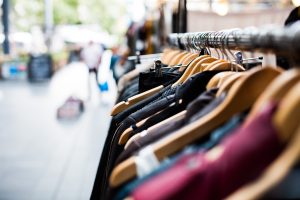 Are you trying to clear out the clutter in your home? Do you have too much stuff in your closets? Too many clothes taking up your space that you simply no longer wear? Well, you could pack it all up in a bag or two and take it to the nearest charity shop or you can offer it up for free to friends and family. What if you want to make some of your money back though? What can you do about that?
You can sell it online on apps like Mercari or Poshmark, you can post them for sale on Marketplace or you can take them to a consignment shop and have someone else sell them for you. Have you ever sold clothes at consignment shops before? Here are some frequently asked questions about selling at these handy places. 
Frequently Asked Questions: Selling at Consignment Shops
Does The Store Take a Cut?
Yes, you can expect the store to take a cut of your clothing sale. How would they make money otherwise?
How Much of a Cut Do They Take From Your Sale?
How much of a cut each store takes is going to vary. Make sure you get this information before you hand over your items so that you can decide if it's worth it to you. Remember though, you are using their space, their personnel and their advertising. All of those things are valuable. 
What Type of Clothing Do They Accept?
This is another thing that will vary from store to store, but you will find that some stores will carry only higher end items, while others will take various brands. All consignment shops though are going to require your clothing to be in good shape with no rips, stains, etc. Also note that many shops won't take your items if they are not currently in fashion.
Who Sets the Price?
I know you may have an idea in your mind about how much you should be getting for your item, but the store is in charge of what the price will be. This is their business, they know what they are doing.