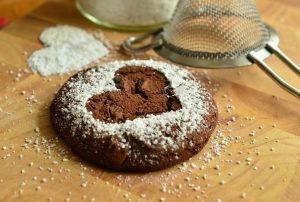 Have you noticed how much more expensive everything seems to be lately? Of course you have. It's all people are talking about these days it seems. That's for good reason. Granted I live in a state with a high cost of living, but just to fill up my tank it is costing me double what it did a few short years ago. 
I am pretty close to going back to my extreme couponing life, but until then, I am going to save money wherever I can and right now that means Christmas. I simply cannot justify spending a lot of money this Christmas, as much as I would love to spoil all of my friends and family. So, yesterday when I started looking into great gift ideas for $5 or less, I was surprised by how many I found! 
5 More Gifts Under $5 That Will Look Like You Spent Much More
These are all great gift ideas for anyone on a budget. 
Tea Infuser
Many stores (online and brick and mortar), have tea infusers in the $5 and under range. I am a huge tea lover and have been for years but I never bought my own infuser. I was giving one for a gift 2 years ago and absolutely loved it. It was my favorite gift that year! Tea lovers appreciate small gifts like this. 
Artisan Hot Sauce
Do you have a hot sauce lover in your life? Spring a few bucks for some Artisan Hot Sauce for them! My son and I are both hot sauce lovers and we love trying out new sauces whenever we get the chance. 
Personalized Sticker
I have several small businesses local to me that create personalized stickers. My daughter goes to college with a girl who creates them for extra money and she charges $4 per sticker. I love these things! 
Do a quick Facebook or Instagram search to see if you have any similar places near you. If all else fails, ask your teens. They may know. 
Cookies
I love food gifts! I also love homemade gifts. Imagine a gift that is both! Why not go through your pantry and find the makings for some cookies. Put them in a cute storage bag and present them as gifts to your neighbors, friends and family. 
Beard Brush
Beard brushes and combs can be bought for just a few dollars and they are always a hit with the men in my family. If you are looking for a gift for a man in your life on a budget, this one is always a hit.