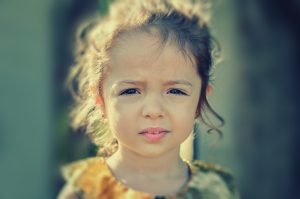 Do you have kids? If you said yes, you are probably learning that kids get stressed too! We are all stressed these days and kids are not immune to this. Whether it is all that is happening in the world around us, or it's the everyday business of being a kid these days, many, many kids are feeling stressed! 
If you want to help your kids deal with stress, check out these tips below. We can't take away all of the difficult or stressful things in life, but we can help them learn how to deal with these things a little bit better. 
Help Your Kids Deal with Stress with These Tips
Make Sure that They Get Enough Rest
Sleep isn't just for grown ups, my friends. For a million reasons, it is very important that your kids sleep enough each night. Kids need between 8 and 11 hours of sleep each night for the best physical and mental health benefits. 
Keep Them Active
Maintaining a sufficient level of physical activity is imperative for the best health, both physical and mental. Good mental health is necessary to deal with stress as best as possible. 
Communicate with Them
The ability to talk and communicate with someone they feel safe with is an important part of being able to deal with stress appropriately. If your children feel comfortable coming to you with something that is making them feel bad or uncomfortable, you'll be able to help them work through the issue.
At the same time, do not try to jump in and fix everything, allow them to do as much as possible. Just be there for them. The knowledge that they are being supported is a huge benefit to kids working through their stress and issues on their own. 
Have Them Sign off of Social Media
If your kids have social media, don't be afraid to make them sign off of it, at least temporarily. I have a teenage daughter who has an Instagram account. We talk often so I can see when she is having a hard time. If I see she is struggling, I decide that it is time for her to take a social media break. She logs out of Instagram and removes the app from her phone. We set a limit for her to be off of it for at least 2 weeks and it helps significantly.