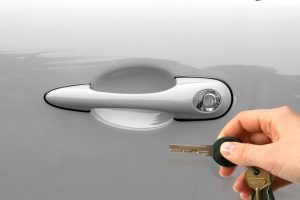 Are you head out for vacation soon? Are you flying or driving? Or, are you planning to fly into your destination and then rent a car and drive from there? Well, due to the pandemic and the countless ways that it has affected our economy, rental cars are no different. 
There is a shortage in rental cars this year at rental car companies, which has turned into higher than expected costs for some people who are renting a car these days. If this is something that you want to avoid (who wouldn't?), check out these tips on how to save money on a rental car. 
How to Save Money on a Rental Car
Sign Up for AAA
I was searching for a rental car recently and was finding the prices to be far higher than I expected. At some point during my search, I remembered that I have a AAA membership. I hopped on over to my AAA app to look for deals and for the 7 day span I was planning to rent the car, the cost would have been about $70 less through AAA.
Use a Corporate, Union or other Club Discount
If you are a member of a union, be sure to check and see if your union happens to offer discounts for rental cars. The same goes for corporate discounts, alumni discounts or any other club that you may be a part of. 
Check Costco
If you have a Costco membership, you can often find travel related deals with your membership. I was looking here during my recent search too and found some pretty good deals. 
Check out Your Credit Card
Be sure and check out your credit card account. Oftentimes you will have offers available to save money on various things and car rentals often make that list. 
Additionally, find out if your credit card offers rental car insurance. This can save up to $10 per day off of the rental car insurance through the rental car company. 
Sign up for the Rental Car Loyalty Program
Most rental car companies offer loyalty programs where you can often save 10% or more on rental car costs.