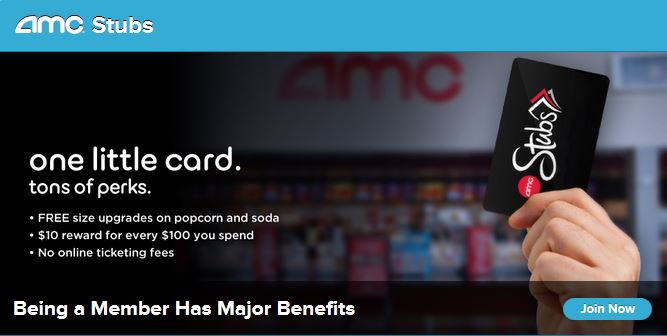 Right now AMC is offering their Stubs Yearly Membership for just $9.99 (Reg $15). If you and your family are into seeing the new releases on the big screen then this might be something you're interested in. The AMC Stubs Membership includes:
Free upgrades on concessions (bump up your Small to a Medium for FREE or your Medium to a Large)
$10 Rewards for every $100 (just like getting money back)
No online ticket fees
Exclusive member events
Discount Tuesday
Birthday gift valued at over $10 and more
Plus today only, you'll receive 1,000 AMC Stubs Bonus points when you rent any movie. This would be a great membership to have for you and your spouse. It would be a great excuse to go out on a date! Or add it to someones stocking this year.