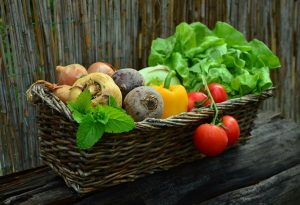 Gardening is a very relaxing, therapeutic way to spend your time.  Plus, if you do things right, you can save a lot of money by planting a garden.  You may not think that that is true, because, well, let's face it. Gardening can be expensive.  But it doesn't have to be. That's right, gardening can be made budget friendly!
If you are ready to start a garden (no, it's not too late!), keep reading to find out how.
Start a Garden on a Budget with These Tips
Start small.  If this is your first garden, you need to start small.  You are just learning after all. No need to go big when you aren't yet sure what you are doing.  Use some planters, or just a small area in your yard for a couple of vegetables that you are actually going to eat.
Only plant what you will eat.  I know that the idea of growing vegetables is exciting, trust me, I get it.  The thing is though, it's expensive and time consuming to care for lots of plants all gardening season long.  Just plant what you actually like and what you and your family will be able to eat.
Choose expensive vegetables.  Notice that I didn't say buy expensive seeds?  The thing is that some vegetables are just more expensive than others to buy in store.  Stuff like tomatoes aren't cheap when you are scanning the produce section, so why not plant those at home so you don't have that expense.
Plant zucchini.  Seriously, I do not have a super green thumb and every single year it never fails that I get tons and tons of zucchini!  I love it and it saves me a ton of money every single year on veggie shopping.
What have you found to be good cost-saving tips for your gardening adventures?