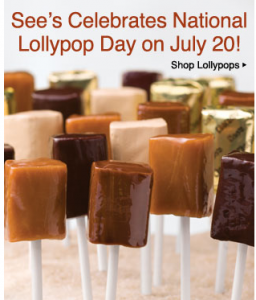 Reminder: This is today!
To celebrate National Lollypop Day, Sees Candies is giving away free gourmet lollypops on July 20th. So put that day in your calendar and stop and grab yourself a delicious treat while you are out and about.
As always, check with your local Sees Candies to make sure they are participating.
(Thanks Savvy Sister Shops)