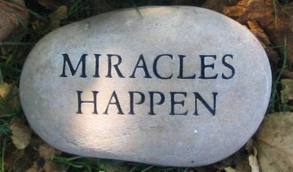 I woke up this morning and found out that my little brother (now 22 years old) was in a horrible accident last night.
He was driving home on the freeway to college and fell asleep at the wheel.  He hit one of those orange constructions water cylinders going 70 mph, totalled his car, deployed the airbag… but miraculously was un-harmed other than a broken nose and slight concusion.  He was wearing his seatbelt, but I believe that there must have been angels inside that car with him.  Because I have no idea how he survived.
Today, I am grateful for miracles! And so incredibly grateful for a brother who is still alive!