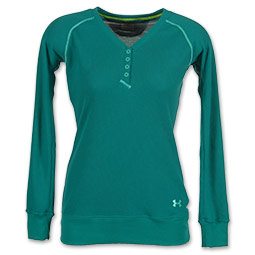 Dead now!
Update: Readers are telling me this deal is working today and they have re-stocked everything. So try again now!
I LOVE Under Armour! And currently women's Under Armour Henley Tees are currently on sale at $5.00, they normally cost $39.99! They are selling out fast, so I would HURRY if you are interested in these! WHAT A STEAL!!
Once you click on the link above,
Scroll over the apparel tab
Then select Women's Athletic Wear and it should be the first page that pops up!
(Thanks SD)